Welcome to Dulwich College Suzhou
Our New Family Information Hub is designed to help support your transition to our College. Please ensure that you have read, and where necessary complete and submit, all of the below to make your child's first day at the College as seamless and enjoyable as possible. For any questions, please contact our Admissions Team at admissions.suzhou@dulwich.org.
Life in Suzhou
Situated in the historic city of Suzhou, half an hour by train from Shanghai, Dulwich College Suzhou is located in Suzhou Industrial Park (SIP), a country – level administrative area founded in the 1990s as a bilateral project between China and Singapore. Suzhou Industrial Park is a newly developed business and residential area with affordable and high-standard housing and is well known to be extremely family friendly with activities for all ages of children. As a city with more than 2,500 years of history, Suzhou embraces tradition and innovation, where visitors from outside are most attracted by not only the canals, pagodas, stone bridges and local cuisine in the old town, but also the modernness of SIP.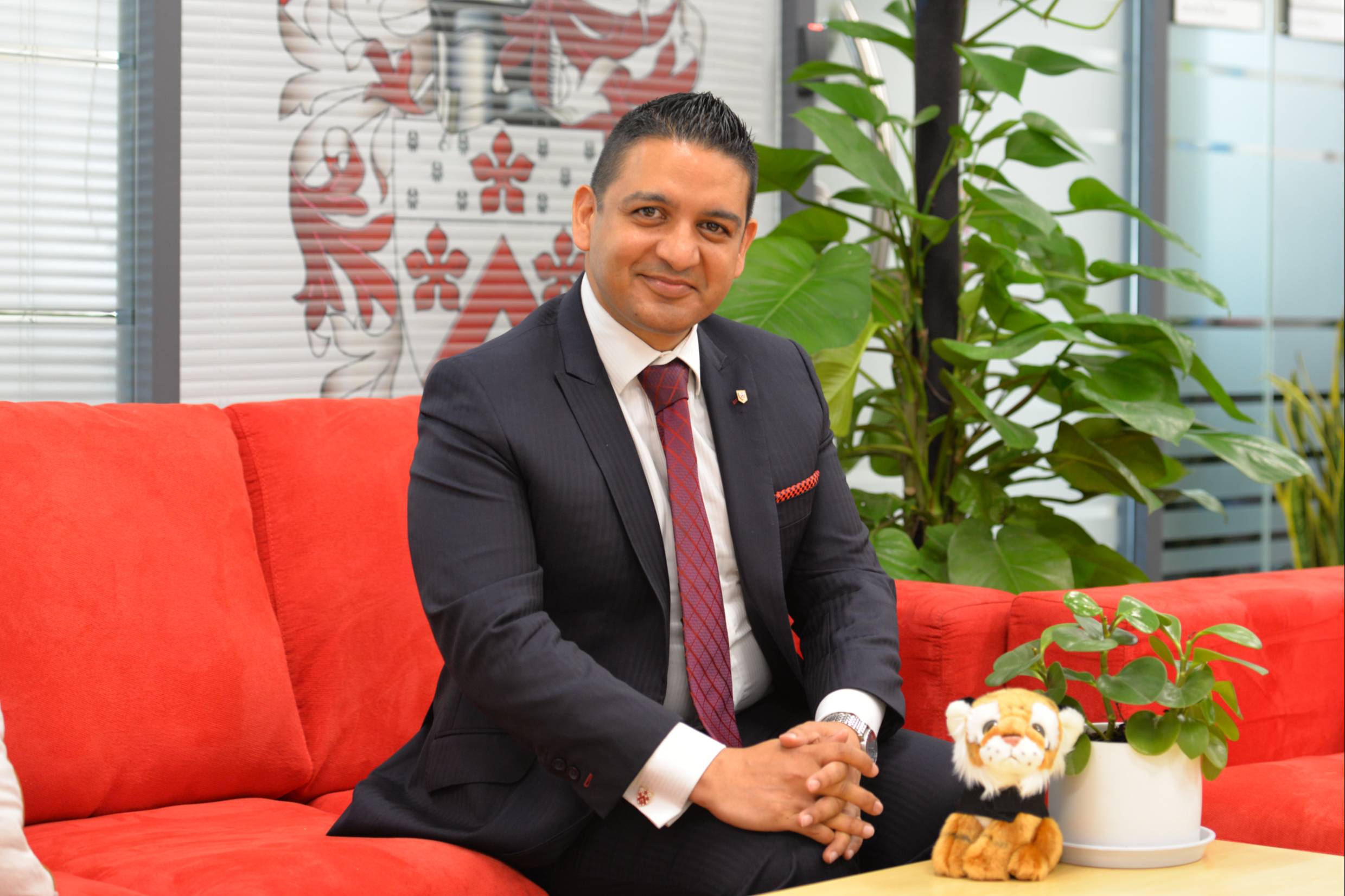 Welcome from our Head of College
"On behalf of the Dulwich College Suzhou community I warmly welcome you to the College. I look forward to supporting your children's education and trust that you find this information hub a helpful resource. Our community is at its strongest when we work together with common purpose, thank you for joining us on this journey."
David Massiah
Head of College
Learn about our uniform guide.
Prior to the start of school, we will host a Uniform Day for students to try on and pick up new uniforms. We encourage our families to take advantage of our Online Uniform Shop for convenient ordering and shipping to your home address.
Campus Uniform Shop
Our on campus uniform shop is located in the Senior School Atrium next to the library.
Operation Time: Mondays, Tuesdays and Thursdays from 8:30am-11:30pm and 12:30pm to 4:10pm
Phone number: 0512 6295 7542
Contact the Uniform Team : uniform.suzhou@dulwich.org
Note that the Uniform Shop is also closed during school holidays.
Online Uniform Shop
We also provide an online Uniform Shop for your convenience.
Please follow the steps in our Online Uniform Shop User Manual. There is also an FAQ if you need additional support.
• School Code: SZ20DC
• Your unique student ID: (this will be found on your Admissions Welcome Letter)
• Student family name
You can order at your convenience and the uniform will be delivered directly by courier to any address in China, or you can choose to pick up from the on-campus uniform shop.
For further details, you can check the online uniform shop user manual.
Second Hand Uniforms
Friends of Dulwich (FOD) will collect and resell clean and gently-used uniforms at school events. This will be communicated through our weekly newsletters.
Uniform Guide
Our bus service covers many residential areas in Suzhou. To register for the school bus, please download the Transportation Request Form and email to Lynn.Qian@dulwich.org
Important Notes:
1) DUCKS Foundation Stage students (Toddler, Nusery and Reception) will have a separate morning bus schedule to accommodate the 9:00am starting time.
2) Bus routes cannot be changed once they are set as each route is specifically approved by the local city government. Before settling your residence, please check with our transportation office (lynn.qian@dulwich.org) to ensure that the bus route has availability to accommodate your child(ren).The seat capacity for the more popular bus routes can fill up early.
3) Students riding the bus must wear face masks per COVID-19 mitigation regulations.
Transportation Request Form
Each student will be issued a ID card with a school lanyard on the first day of school. The ID card is necessary to enter campus and is also the lunch card for students.
1) DUCKS student IDs will be handed over to the classroom teachers. Students in DUCKS are only allowed to enter the school with an accompanying parent or guardian with an ID card.
2) Junior School students will be responsible for their own ID cards.. The classroom teachers will collect the cards each morning and return to the student at the end of the day.
3) Senior School students will be responsilbe for their own ID cards and should wear their ID throughout the day.
4) Parents and guardians must wear their ID card to enter the campus and at all times on the College premises. Parents can request an ID Card using the form in the link below.
ID Card Request Form
Our digital learning platforms at DCSZ
Here you will find out more about the digital learning platforms we use at DCSZ. You will either need your student email address and password, or specific login information given by your class teacher. The link will give you additional instructions and tutorials to set up SeeSaw (DUCKS and Junior School) and Microsoft TEAMS.
Technology Platforms Tutorials and Instructions
We offer a wide range of exciting CCAs for student to explore, enrich and engage to further develop their interests and passions. Sign ups for CCAs take place each term via our Schoolsbuddy platform.You will receive the Schoolsbuddy invitation to login within the first week of starting school. For questions, please contact our activities office at DCSZ.activities@dulwich.org
More Information on CCAs
Friends of Dulwich (FoD) is an integral part of our community in coordinating events, service projects and supporting our new families to settle into life in Suzhou. Each year, we invite all parents to be a part of the FoD and to participate in supporting many of the events happening in and outside of the College. To connect witih FoD please email dcsz.fod@dulwich.org
The medical form and vaccination records must be submitted prior to the start of school. Please download and submit the form along with a copy of your vaccination records to our College Nurse team at dcsz.nurse@dulwich.org. The medical form and vaccination records must be submitted before the first day fo school.
DCSZ Medical Form
Our College and individual School Handbooks provide the essential information, policy and guidelines for our school. These handbooks will be sent to you by the School Office after your enrolment.
School Life
Below are a selection of recent stories from our College community.