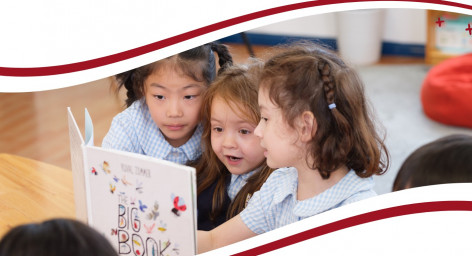 DCSZ November Trial Morning & Open Day
DCSZ November Trial Morning & Open Day
We are delighted to invite prospective parents and their children to enjoy a full Dulwich College Suzhou experience.
Join us at Dulwich College Suzhou Open Day, where we invite you to discover the transformative power of holistic education and experience an inspirational learning environment like no other.
At Dulwich College Suzhou, we believe in nurturing the whole child, fostering their intellectual curiosity, creativity, character development, and personal growth. Our Open Day is the perfect opportunity to witness first hand how we achieve this through our unique approach to education. During your visit, you will have the chance to meet our dedicated and passionate team of educators, who are committed to providing exemplary guidance and support to every student.
Discover the joy of learning at Dulwich College Suzhou Open Day, where inspiration and holistic education come together to shape the leaders of tomorrow. Join us on this exciting journey and unlock the endless possibilities for your child's future.
Please contact our admissions teams at admissions.suzhou@dulwich.org or call +86 (512) 6295 7794 for further information.
DUCKS includes Nursery to Year 2 (ages 2 to 7)
At DUCKS, our student-centred approach nurtures inquiry-based learning, individual learning styles, and outdoor exploration, fostering confident young learners who take pride in their achievements.
Visit Website
Open to families with child(ren) applying for Years 3-6 (ages 7 to 11).
Junior School fosters happy, confident, and enthusiastic learners through a balanced academic challenge, topic-based learning, specialist subjects, and student autonomy with regular assessments for optimal progress.
Visit Website
Open to families with child(ren) applying for Years 7-13 (ages 11 to 18).
Senior School fosters confident, globally-minded students through a rigorous academic program based on the National Curriculum for England and Wales, leading to the IGCSE syllabus and the International Baccalaureate Diploma Programme (IBDP).
Visit Website