Vision & Values
At Dulwich College Suzhou, we are a proud member of Education in Motion and the Dulwich College International family of schools. We are guided by our collective vision to Live Worldwise, helping our students make a positive difference in the world.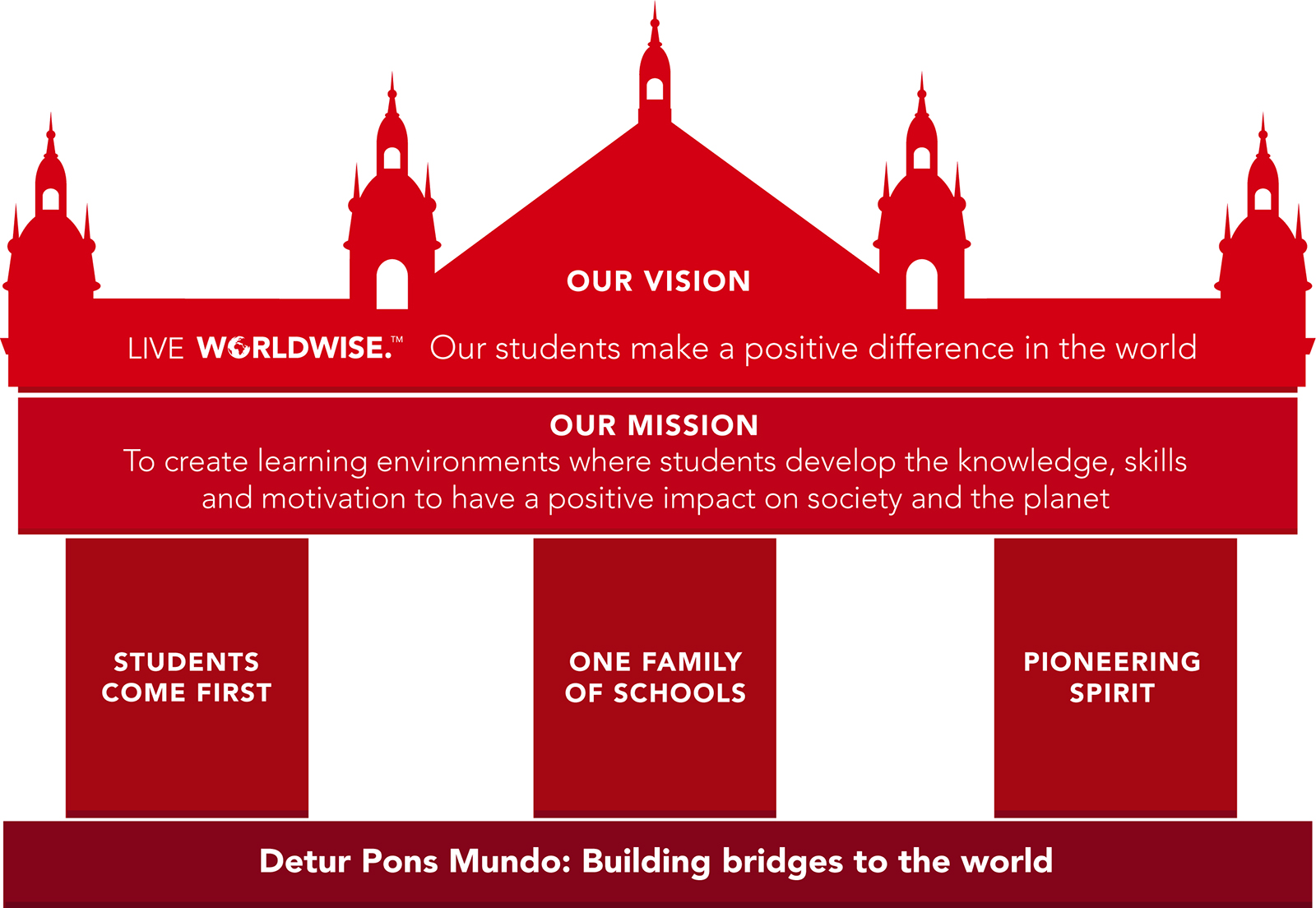 High Quality Learning and Teaching
Our approach to developing students both academically and as a whole person (holistically) is a Dulwich Difference that will help your child reach their full potential academically, personally and socially.
Learning is effective when it has a clear purpose, is adapted and applied, personalised, and is relational. This philosophy is grounded on meaningful student- teacher relationships, active learning interactions, and engaging environments.
Learning is effective when it has a clear purpose:
Students take ownership and responsibility for their own learning.
Students use what they already know to construct new understandings.
Learning is effective when it is adapted and applied:
Students make connections between knowledge, concepts and skills.
Students transfer knowledge and skills to a variety of contexts.
Learning is effective when it is personalised:
Students are appropriately challenged from their own starting points.
Students can engage in meaningful and deliberate practice in lesson time.
Students respond to quality feedback with concrete strategies for improvement.
Learning is effective when it is relational:
Students engage in effective collaboration and build positive, safe relationships.
Students are able to recognise mistakes as collective learning opportunities.
Two Core Outcomes
The long-term retention of valuable knowledge, concepts and skills.
The ability to transfer what has been retained into different contexts and situations.
Guiding Statements
Our Guiding Statements guide everything we do on a day to day basis inside and outside the classroom. As a community, this helps us make the most of our learning and creates proactive, independent and motivated young learners.
We learn from everything we do
We challenge each other to be the best we can be
We ask questions to understand our world
We learn and work together
We care about our world
We respect and celebrate our differences
We persist with challenges as we try new things
We are life-long learners
By attending Dulwich College Suzhou, you are not just joining a school but becoming part of a culture of Live Worldwise and joining a global community of teachers, parents, students and alumni that strive to make a positive difference in the world.
Apply Now
We are accepting applications for the 2023 - 2024 academic year. Please contact us directly for more information.
Read More