U19 Boys SYAC Football Winners 2021
The Dulwich Suzhou U19 Boys' Football Team showed great resilience and personality, taking 1st place at the SYAC Football Competition which was held at DCSZ on Saturday 17th April 2021.

DCSZ started with a 0-0 draw against Dulwich High School, but they responded with 3 consecutive wins on the group stage against SINO Canada School, International School of Wuxi, and Nanwai Kings College Wuxi, ending the group stage in 1st place, with no goals conceded.

They faced Nanjing International School in the semi-finals and were victorious with a 2-0 win. The final against Singaporean Suzhou International School was very close and the boys conceded the first goal very early into the match.
The boys showed great determination and character that was a reflex of a very cohesive locker room during the tournament. Mingeun scored a great header assisted by Thor on a corner kick and Alex lobbed the goalkeeper from behind the halfway line to seal the win.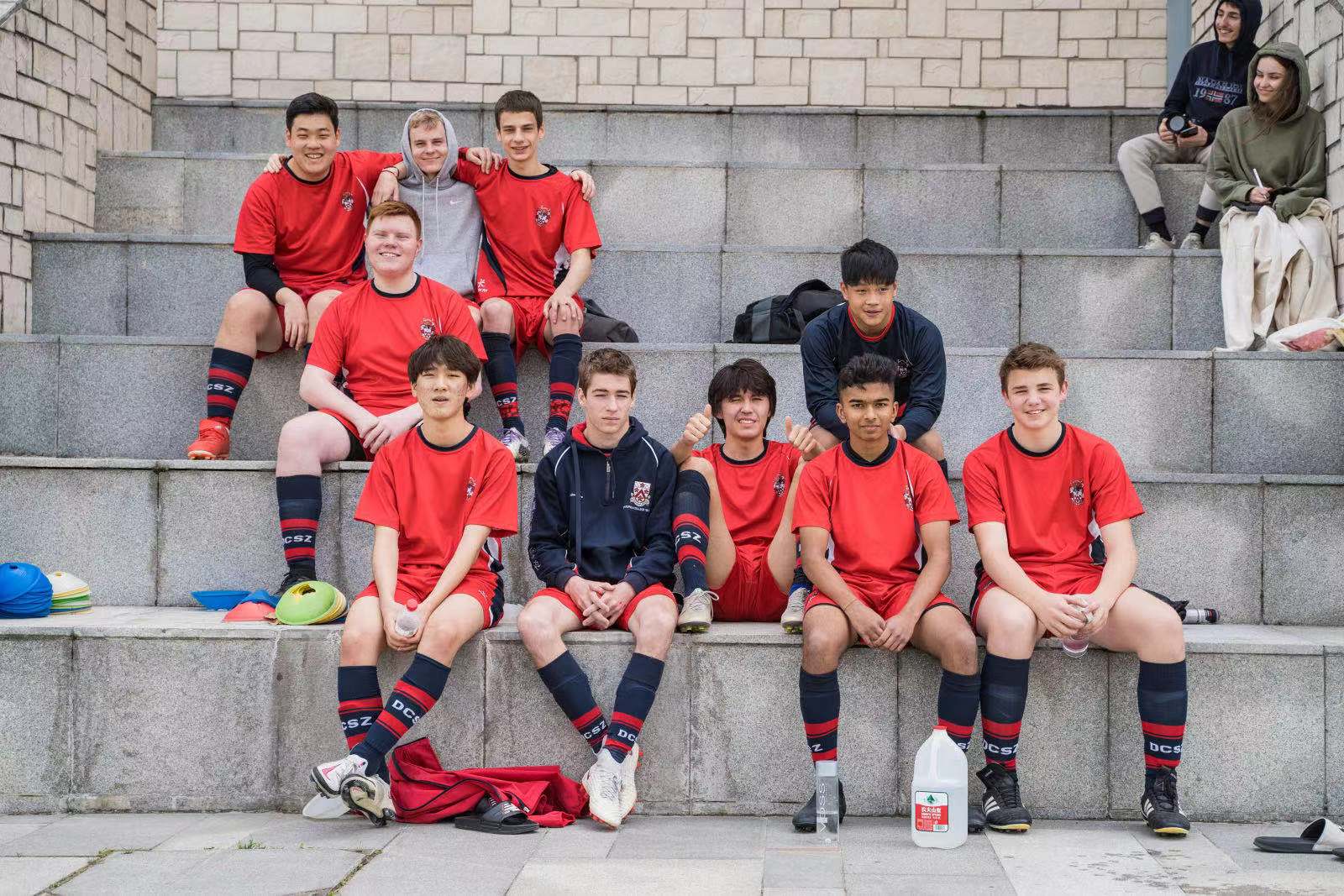 This was the perfect way to say goodbye to our Y13s who dedicated so much to the School over the past years. Their legacy will remain and inspire future generations.

Team
Nathan Y (Year 12)
Alex F (Year 12)
Harry G (Year 13)
Archie G (Year 10)
Thor K (Captain) (Year 13)
Sidharth S (Year 12)
Chris R (Year 13)
Viktor B (Year 12)
Mingeun B (Year 13)
Hoyeong L (Year 10)