Track Record of Excellence in Music – DCSZ
Mr Mathew Jones has been the Director of Performing Arts at Dulwich College Suzhou since 2017. Originally from Wales, he moved to London to study music at University of Westminster before obtaining his master's degree at Goldsmiths College, University of London. After graduating, he worked for a number of years in the music industry as a session musician and television composer. As is the case for most musicians, teaching became a natural extension of his craft and he developed a keen interest in musical pedagogy. Deciding to embark on a career in education, he studied at University of Cambridge and obtained his PGCE in Secodary Music. He then taught in the British state education system before joining the College. Here he shares his thoughts on what makes music education special at Dulwich College Suzhou.
Music is at the heart and soul of Dulwich College Suzhou. From a Toddler's first song to a Year 13's IB recital, Music is a constant in our students' journey through school.
We offer 25 weekly co-curricular activities from our Symphony Orchestra to Tiger Taiko, where we educate hundreds of our students in an inclusive, engaging and challenging music CCA programme.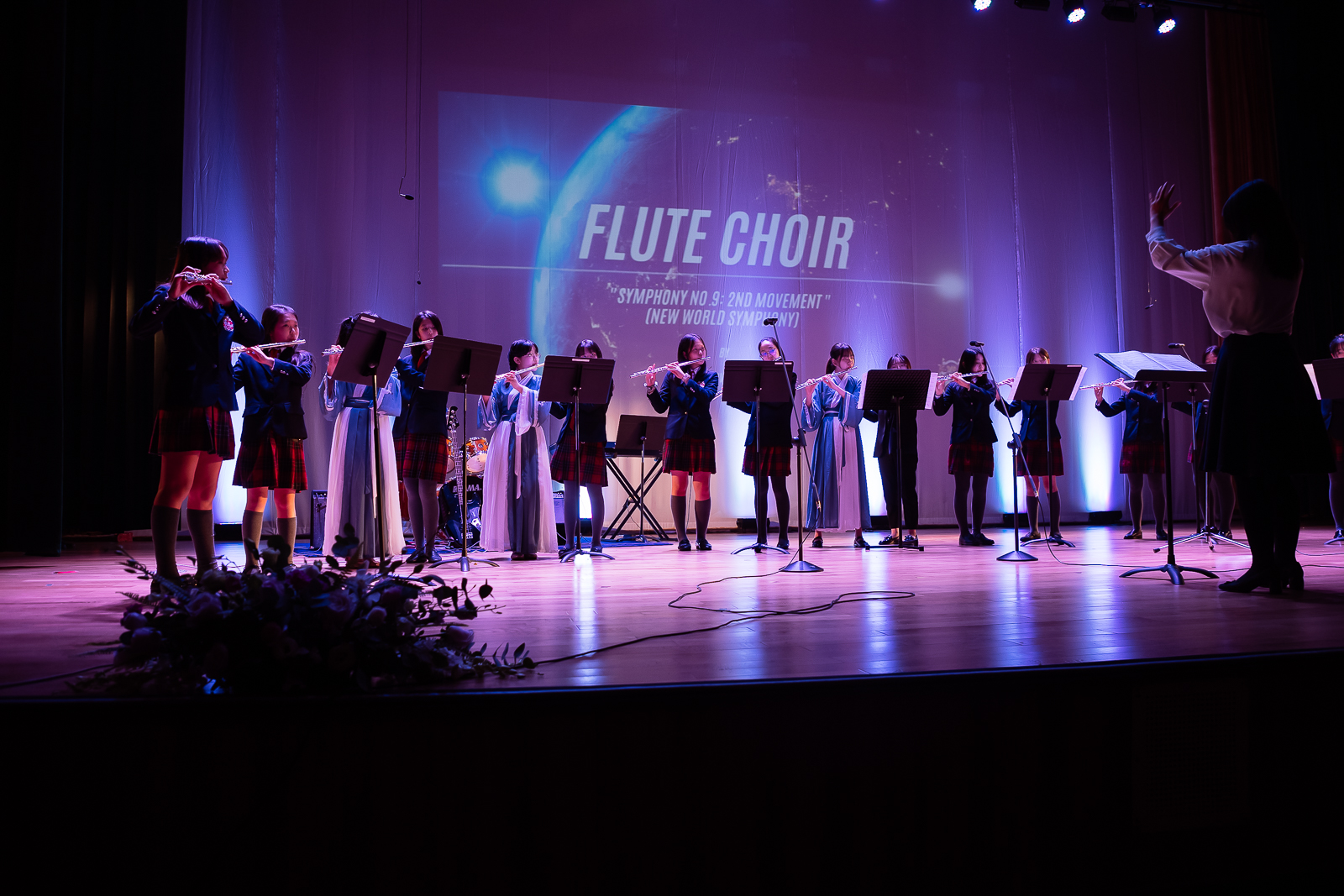 In a normal academic year, we deliver 12 College events, 5 international trips and a number of external performance opportunities both in the local community and in Shanghai. Our next event will be the Senior School and Junior School Recitals (16 – 18 March) where almost 100 students will showcase their musical talents.
The educational and character-building benefits of learning an instrument is widely documented. This is why we give every Junior School student the opportunity to learn an instrument – it is a compulsory part of the curriculum. Students throughout the College receive 2 hours a week of curriculum music, with half of that time allocated to instrument based learning – we treat every student as musical child.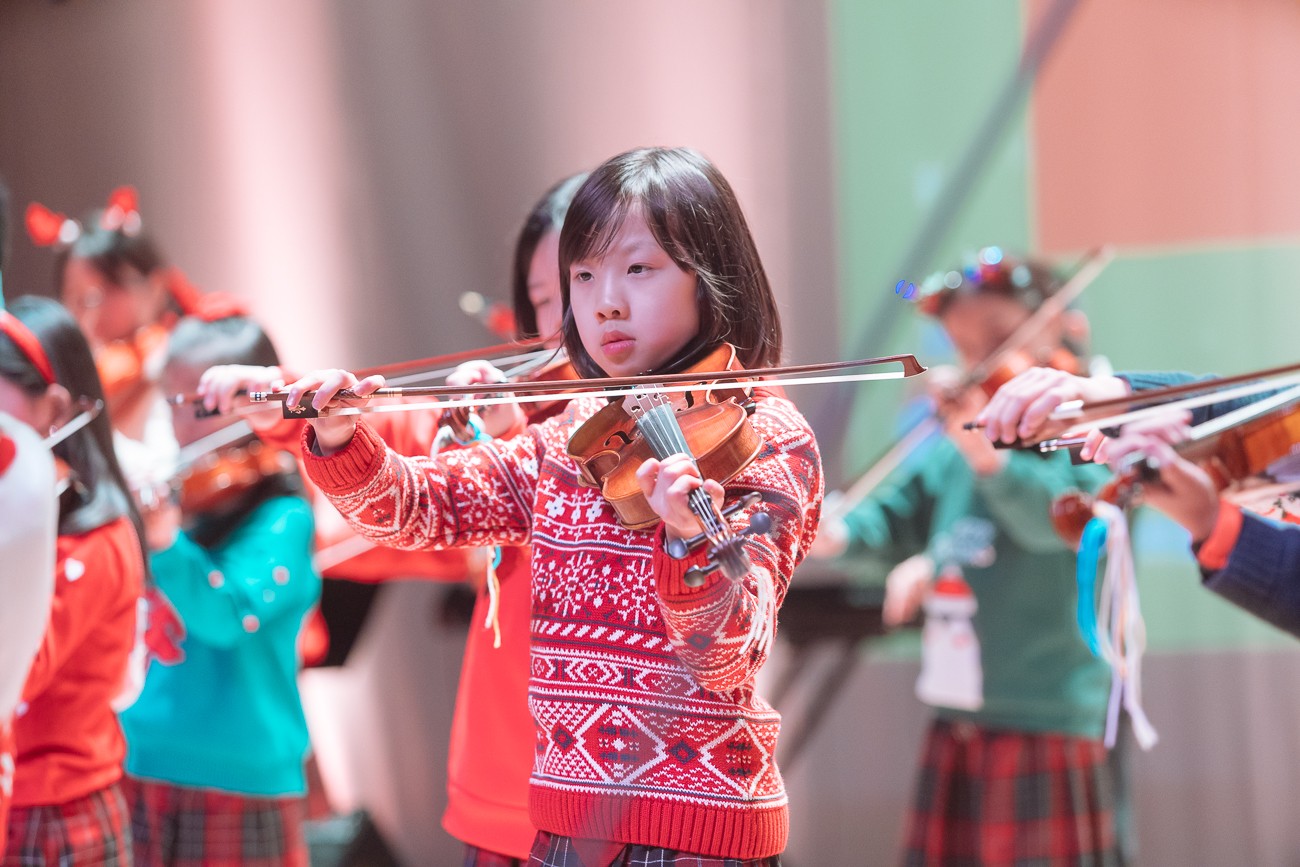 Our Senior School curriculum includes every student in Key Stage 3 in our annual, large-scale Christmas Concert as well as an annual Battle of the Bands for our Year 9 students. These experiences provide an abundance of life skills far beyond the realm of music, such as risk taking, presentation, collaboration and leadership.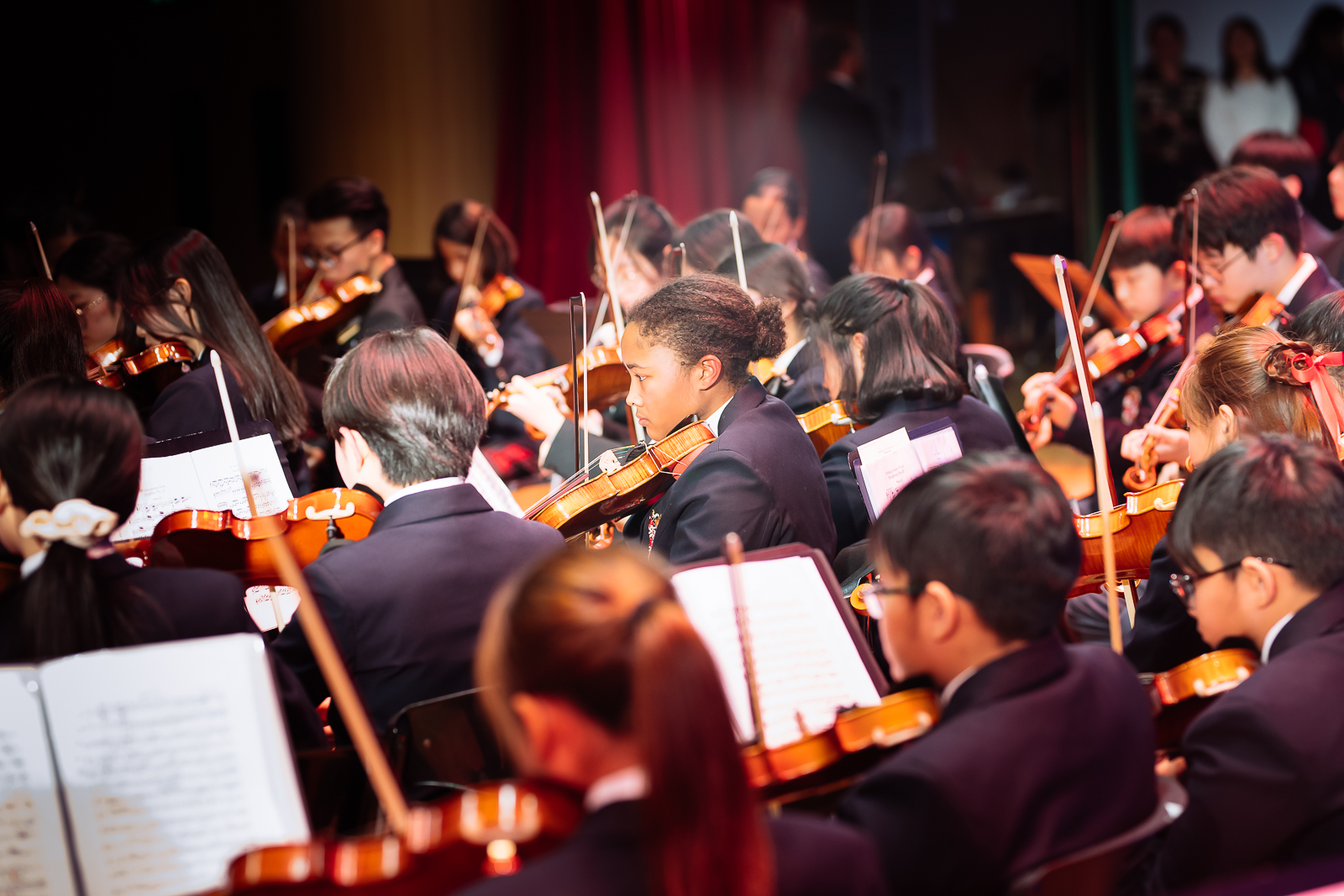 As well as offering an inclusive programme across the College, we aim to mentor and guide our most talented musicians. We offer GCSE and IBDP for our senior musicians who will study performance, composition and musicology to an advanced level. We also have an excellent track record of students attaining places at the most prestigious conservatoires and universities such as Royal College of Music, Berklee College of Music and Guildhall.
I sincerely welcome the gradual return of parent audiences to the College and provide our students with the level of occasion and grandeur they are accustomed to with music events.