Lights! Camera! Action! Year 6 Filmmaking talent on show at D'Oscars 2020

On return to the college, Year 6 were on a mission to complete their D'Oscars topic. This topic started before Christmas where the children began by writing stories based on the theme, 'Lost in a Dream.' Once stories had been completed, pupils were put into groups and tasked with the challenge to merge their stories to create one that they would to turn into a film. This then allowed them to create storyboards and a script in preparation for creating their animation iMovie.
With writing and storyboards complete, the children moved onto creating their sets. There was a vast range of settings, from space to forests, to shops, to the ocean with ships, all showed attention to detailed and worked to ensure the set and characters were in proportion to one another.
In two short weeks the pupils worked fantastically well together to produce animations, sound effects and tracks, edit their films and create promotional posters. 'Lost in a Dream,' was a topic that allowed the pupils to interpret the outcome in any way they wanted! Some of the story lines were completely fantasy, some quite possibly believable and some very dream like. And now they have 25 brilliant films, 3 of which were completed independently by our online learners.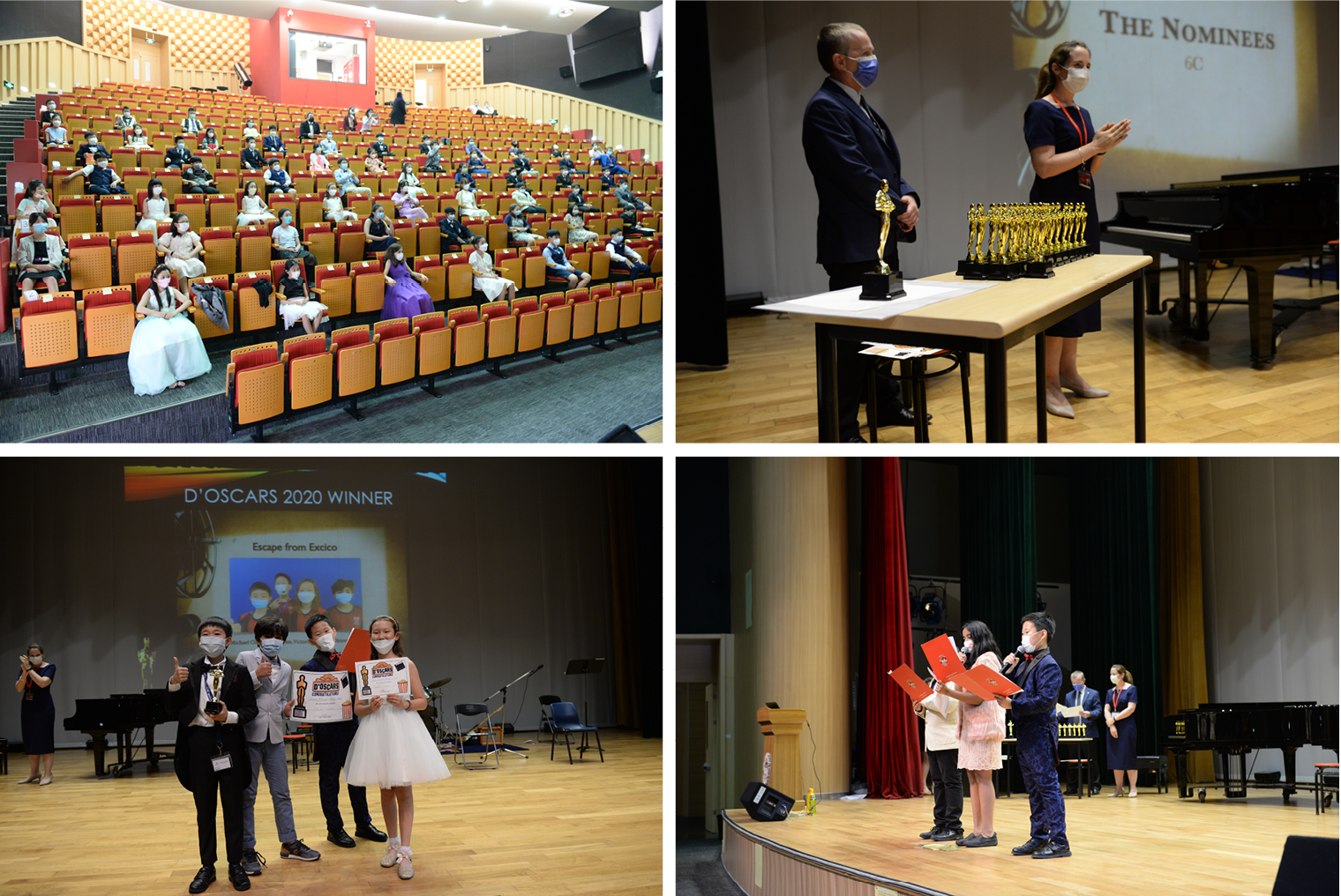 On Monday 11th May, to celebrate the completion of the films and announce this year's winners, the children dressed in their best suits and dresses for afternoon of trophies, trailers and team work appreciation. Awards consisted of: best film per class, collaboration prize per class, best animation, soundtrack, story line, set and best individual film for our continuing online learners.
It was a lovely afternoon with lots of drum rolls, certificates and trophies awarded.
Congratulations to Michael, Obteen, Victoria and Ethan who are this year's overall winners, with their highly original and entertaining film 'Escape from Excico'.