Dear DCSZ community, students and parents,
In my update last week, I said we have entered a new phase, and the Preparation Plan for School Opening has been successfully approved by the local authorities. I am pleased to advise you that on Tuesday this week, together with a few of our colleagues and the officials from the Suzhou Education Bureau and Suzhou Industrial Park, I went to the campus for inspection on the re-opening preparation, and things look very promising.
I would like to share with you about those photos below.

As I mentioned to you last week, we have put tremendous effort into the preparation plan. Here are some highlights of what I find really impressive:
1. Fully prepared with resources
Dulwich currently has 998 students. At present, our school has fully considered the resources, health and isolation requirements for school opening preparation. We are applying for a "staggered plan". That is, in the plan, we propose that opening of the Senior School will occur first, and then the Junior School. The opening of DUCKS will occur soon after, with the entire campus reopened within a two-week window. Everything will be subject to the approval of the local education authority.
For each of the relevant schools, we have a detailed plan for conducting the opening, with designated staff taking care of each of the schools.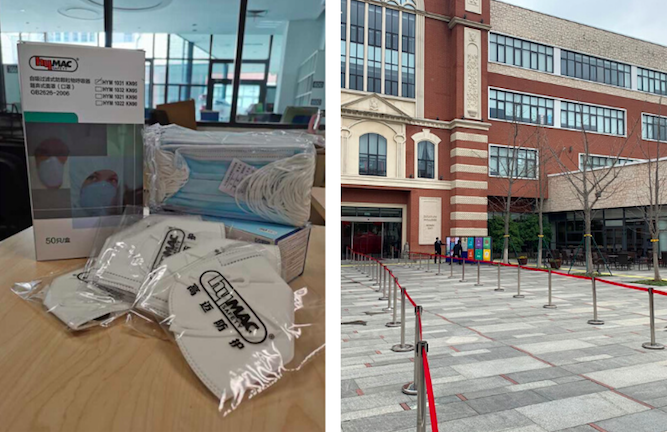 2. Transportation Plan and Temperature Test
At the entrance of each of the campuses, we will have a process for checking student temperature every morning after they arrive. Students will file through a temperature camera. If a student has a high temperature (above 37.3 degrees) or shows symptoms if being unwell, they will be supported in a temporary isolation tent and assessed.
In order to ensure an orderly arrival each of the school buses will arrive at school at a different time. The school bus route remains the same, and each bus will not be full. When each bus enters the campus, it will stop in turn and drop the children off every 5 minutes. That is to ensure that no more than 30 children enter the school for temperature measurement at one time.
We have ensured that a temperature checking machine is available on each of our school buses. We will also request each family to check the temperature for their child(ren) every morning before they come to school.
In addition, on a daily basis we will conduct a temperature check with each of our staff.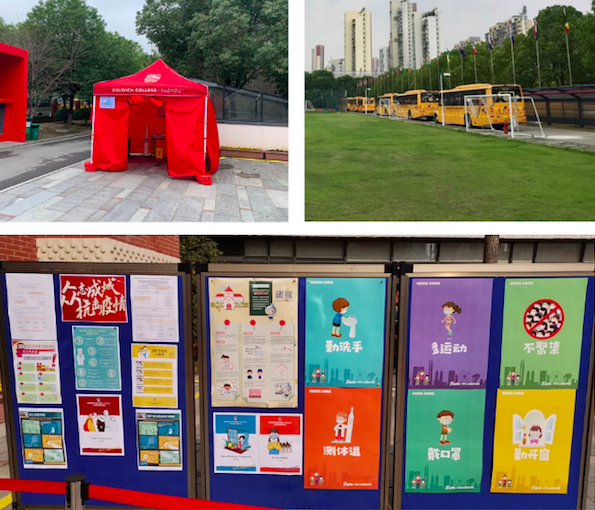 3. Staggered Dining Plan
The lunch period will be offered in three sessions and we will shorten the lunch time for each session. Our seating plan is fully compliant to the requirements of the local education authority. Staff will be asked to have a different lunch time from students.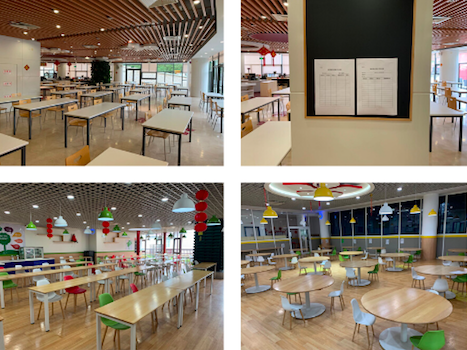 We will also allocate teaching staff at each of the dining halls to supervise the children, ensuring they wash their hands before having lunches. Posters about how to wash hands will be well displayed on dining hall walls. We have also prepared a sufficient amount of hand sanitisers on campus.
We have another detailed strict plan for disinfection of all of the facilities in the school, including but not limited to classrooms, sport facilities, furniture, stationeries, bins, school buses, cutlery, food containers and tools. Students will notice yellow bins around the campus. These are for responsible disposable of face masks.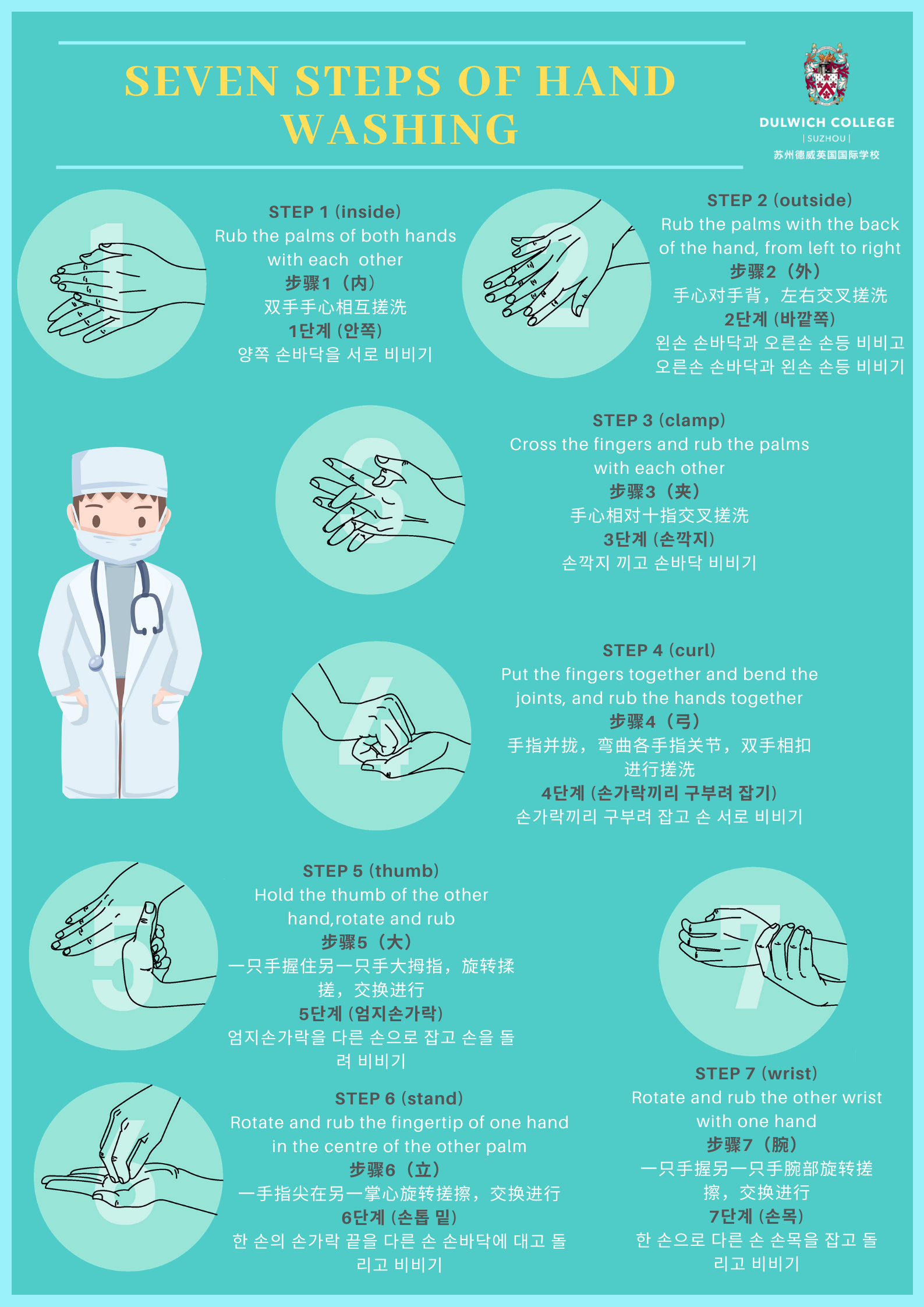 There are a lot of other details, and I would like to assure you that we are ready, and we shall continue to endeavour to put in all effort to ensure the students' health and safety is priortised. At the same time, I would like to say a big thank you to all of our staff, especially those who have been working extremely hard on the preparation plan. Every single effort from you during the past month counts.
I know you share my feelings that we cannot wait for the campus to re-open. I look forward to providing you with more updates as we move closer to campus reopening. Thank you for your support.
Best regards and stay well.
Mike O'Connor
Headmaster