Group CEO Inspired Students at Law Society

Last week our Senior School students at the Law Society CCA programme had the opportunity to talk online with our Dulwich Group CEO, Mr. Fraser White. The students enjoyed the session and had many questions for with Mr White. In light of this opportunity, we interviewed Eleanor L, one of the Year 13 participating students. Eleanor shared her thoughts with us about the class, but also her passion to pursue her career in law.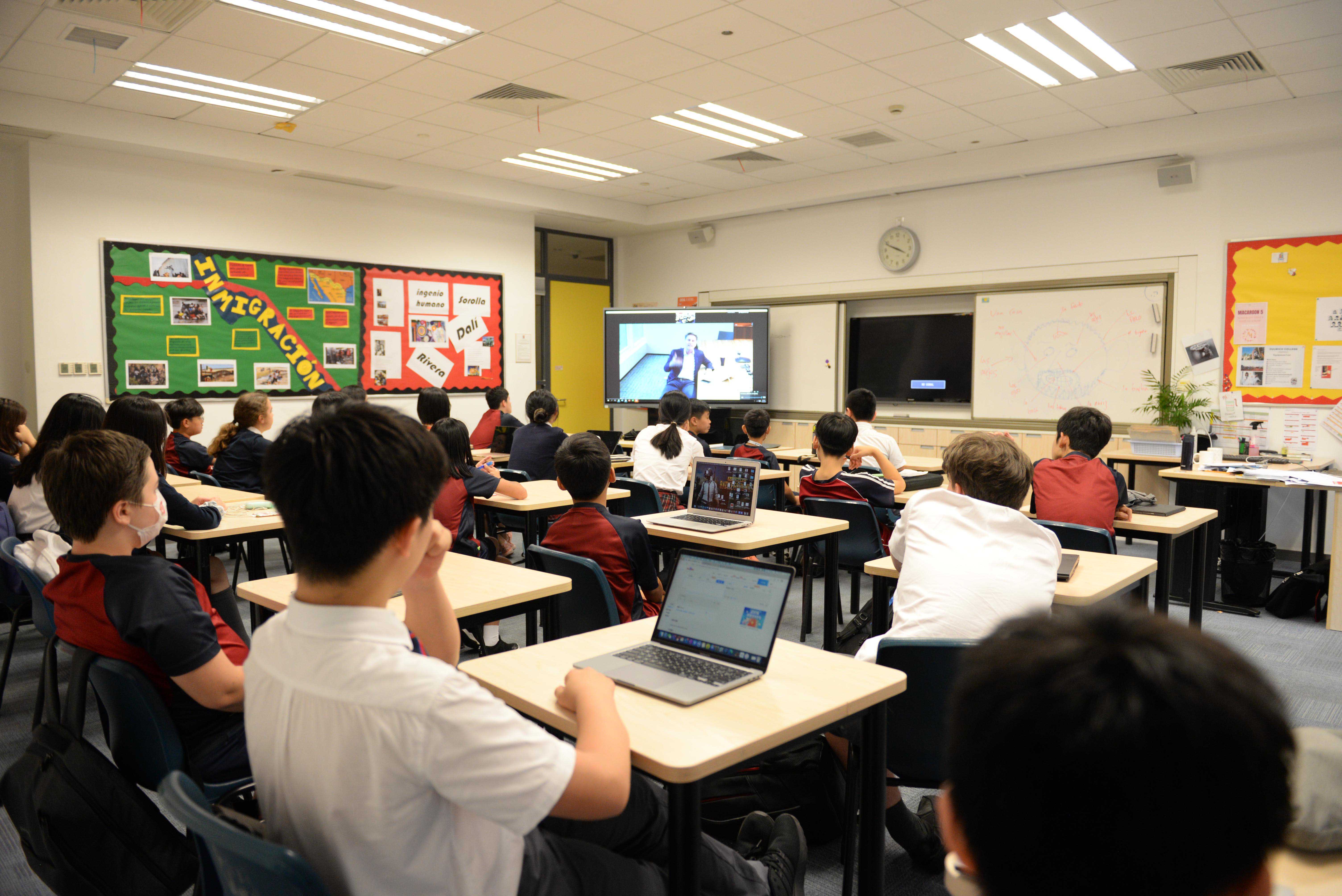 Q: Can you tell us what makes you interested in Law? Is there a particular area within Law studies that you are mostly interested in?
Eleanor L:My interest in law sparked at the age of 13 after I read Anne Frank's diary. I recall having been appalled and angered by the time I finished the last page, it led me to do more research into the Holocaust, and what I read left me horrified. I've often pondered upon the statement that history repeats itself and I can see parallels between the Holocaust and the Rohingya crisis. It saddens me when I see that heinous crimes are being committed right before our eyes, yet we ignore it and prefer to scroll through useless photos of cats and rich Kardashians. Our world needs to change in some way before we let capitalism, money and greed dictate our lives and diminish our moral code.
Frankly, I'm appalled by what our world has become, it scares me, and I firmly believe that something must change. This is why I'd like to read and understand the law. I'd like to do so to prevent the wrongful abuse of the law in favour of illicit animus.
I'm particularly interested in international law and commercial law. I recently completed a summer course with Harvard summer school on "War crimes, Genocide and Justice", and I can truly say that it has heightened my interest in international law and global justice.
Q: Did you enjoy the Law Society class last week when Mr. White was interacting with the students? Could you give us some examples about any learning takeaways from that session?
Eleanor L:I greatly enjoyed the interview with Mr White and it was very nice to have a private Q&A with an accomplished legal professional.
The lesson was greatly beneficial as Mr. White worked at one of the law firms that I've been particularly interested in. He gave very honest feedback concerning the workload and the pros and cons and I was delighted to hear about how he perceived legal studies as being a highly beneficial area of expertise.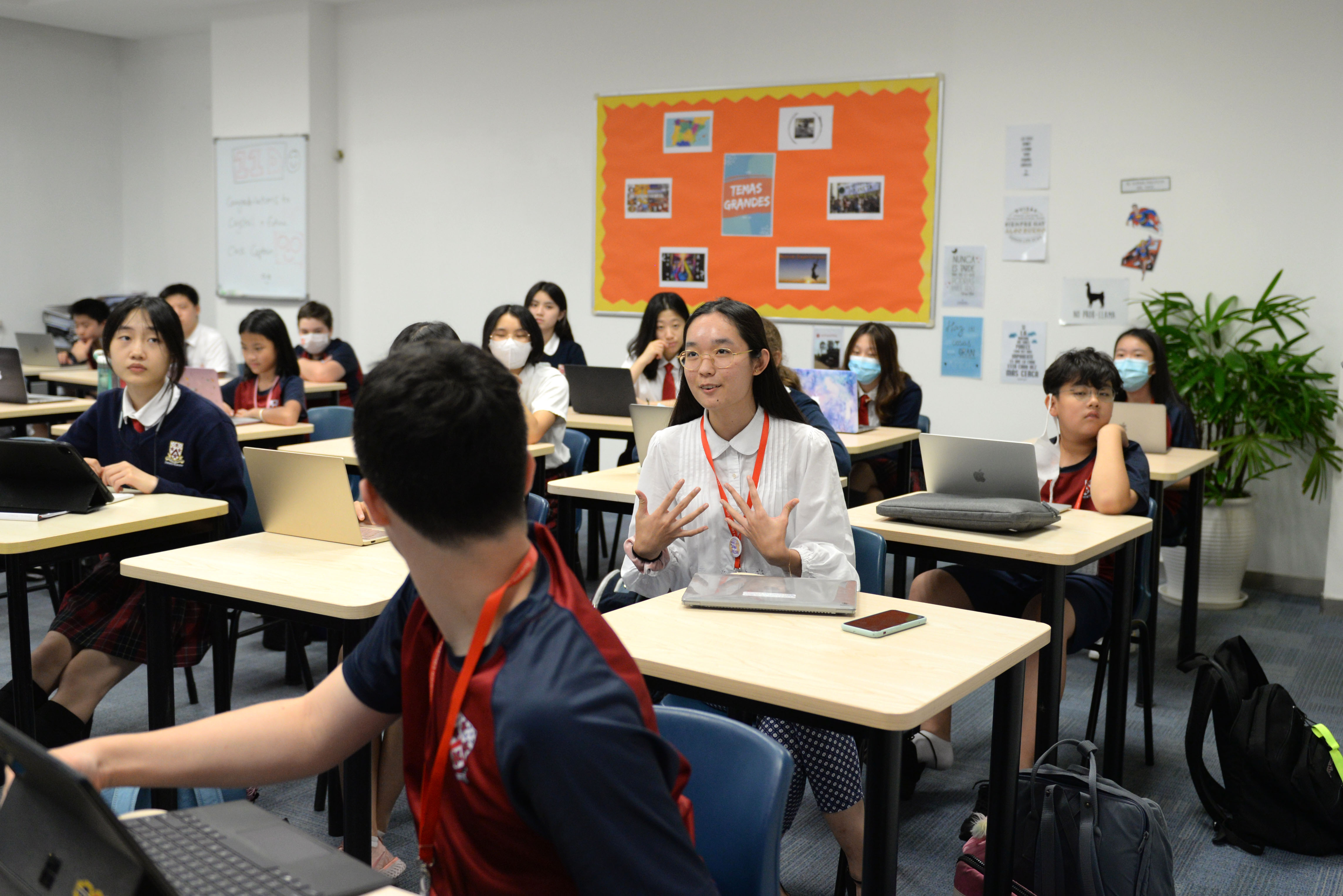 Q: Apart from the CCA classes, what other exposure do you have at DCSZ in terms of law studies?
Eleanor L:At DCSZ I have received a lot of support from my University Counsellour Mr. Palmer as he has been preparing me for my university applications. I recall scheduling a meeting with another University Counsellour called Mr. Giordano when I was in year 9 or 10 to discuss my interest in law and how I wanted to read law at university! He gave me some tips and advice on how I could expand my knowledge and interest by doing more reading around the subject. I found this incredibly helpful because it meant that I had someone to share my passion and progression with.
Mr.Giordano also got me in contact with the in-house lawyers at Shanghai Dulwich International, and they graciously provided me with the opportunity to participate in a two-week legal internship at their office. I truly enjoyed the experience I had at the Shanghai office with the legal team and other members of staff. I'm incredibly grateful for the support I have received from the DCSZ university counselling team.
I understand that law isn't a subject that we provide at Dulwich; however, that doesn't mean that students don't have the opportunity to have their interests broadened through interactions with staff who have had a prior legal experience. Having written two essays for legal writing competitions held by two colleges at Cambridge I recall knocking on the office door of Mr. Jones and asking for some advice. Despite it being very last minute he was very helpful in providing me with some background knowledge (knowledge which I did not possess and would not have been able to conjure without support). I think students have to know what they're looking for before teachers can help them, it's like walking into a supermarket and not knowing what you want to buy. If you know what kind of help and support you need then it is essential to ask for help.
Q: Do you want to pursue working in the law area in the future? If so, what do you think would be the most challenging thing for you if you want to pursue that route?
Eleanor L:I fully intend on pursuing a career in law. It'll either be international law or commercial law, this will all depend on what sort of job offers I get and which area suits me best. Either way, my main goal is to improve society and promote justice as well as honesty, respectability and humility. Even commercial lawyers can find time to use their skills to do pro-bono work in favour of those who don't have the financial means to hire a lawyer.
However, I'd also really like to start my own business someday like Mr. White. Apart from my passion for the law I am also very passionate about equality, I firmly believe that the emancipation of women in third world countries can lead to great societal and economical improvement, thus alleviating poverty and hardship. So if I ever have the grand opportunity to start a business, I'd like to do it in favour of women in developing countries so that I can support their growth and the education of their children.
I think that one difficult aspect of practising the law will be my strength and ability to always do the right thing. I have heard that when you work in such an industry you are very liable to risks of temptation and misconduct; however, I hope that my morality and ethics will always prevail.