University Offer Updates from Class of 2023
University Offer Updates from Class of 2023
Dulwich College Suzhou's Class of 2023 continues to bring us great updates on the range and quality of university offers they have obtained.
By the 1st of May, they had received a total of 91 offers in 5 different countries. The 91 offers include 43 offers from the UK, 25 acceptances in the USA, 6 from Hong Kong, 15 from Canada, and 2 from Australia.
Those offers bring a wide range of discipline areas including:
Biological Sciences with Industrial Placement
Biology
Biomedical Sciences
Business
Computer Science
Economics
Mathematics
Natural Science
Psychology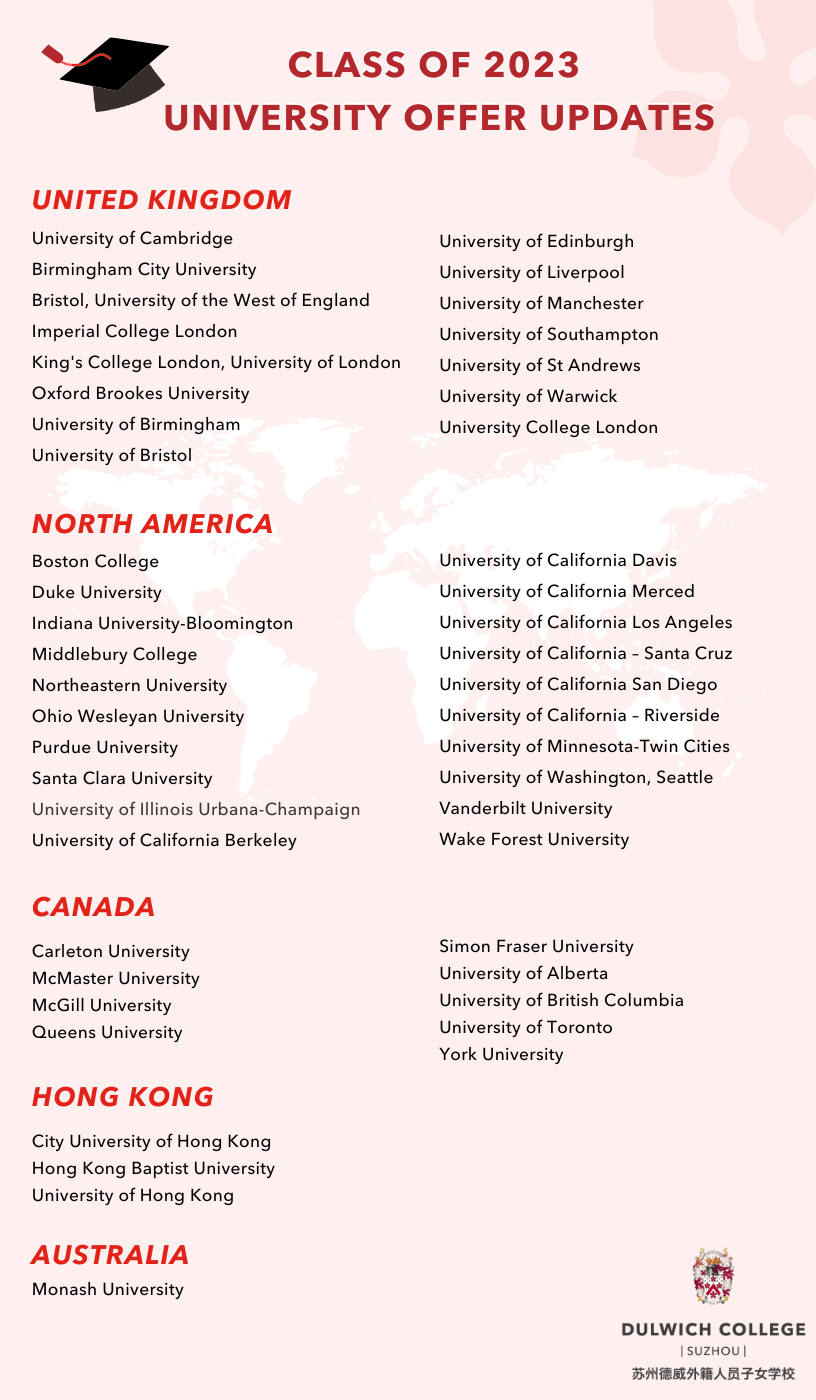 Congratulations to our students!