U19 Girls SYAC Football Winners 2021
U19 Girls SYAC Football Winners 2021
The Dulwich Suzhou U19 Girls' Football Team performed amazing well at the SYAC Football Competition which was held at DCSZ on Saturday 17th April 2021.
The girls approached the day with high hopes and a real determination to do well, as they saw the competition as an opportunity to get ready for the ACAMIS tournament the following week. The quality of football on display was excellent and the girls have set a real challenge to other schools by winning all six games, scoring over 20 goals in the tournament, and conceding only one.
The final was played against SSIS and this was the closest game of the day. But DCSZ earned a 1-0 victory by a wonderfully headed goal at the back post from Luna.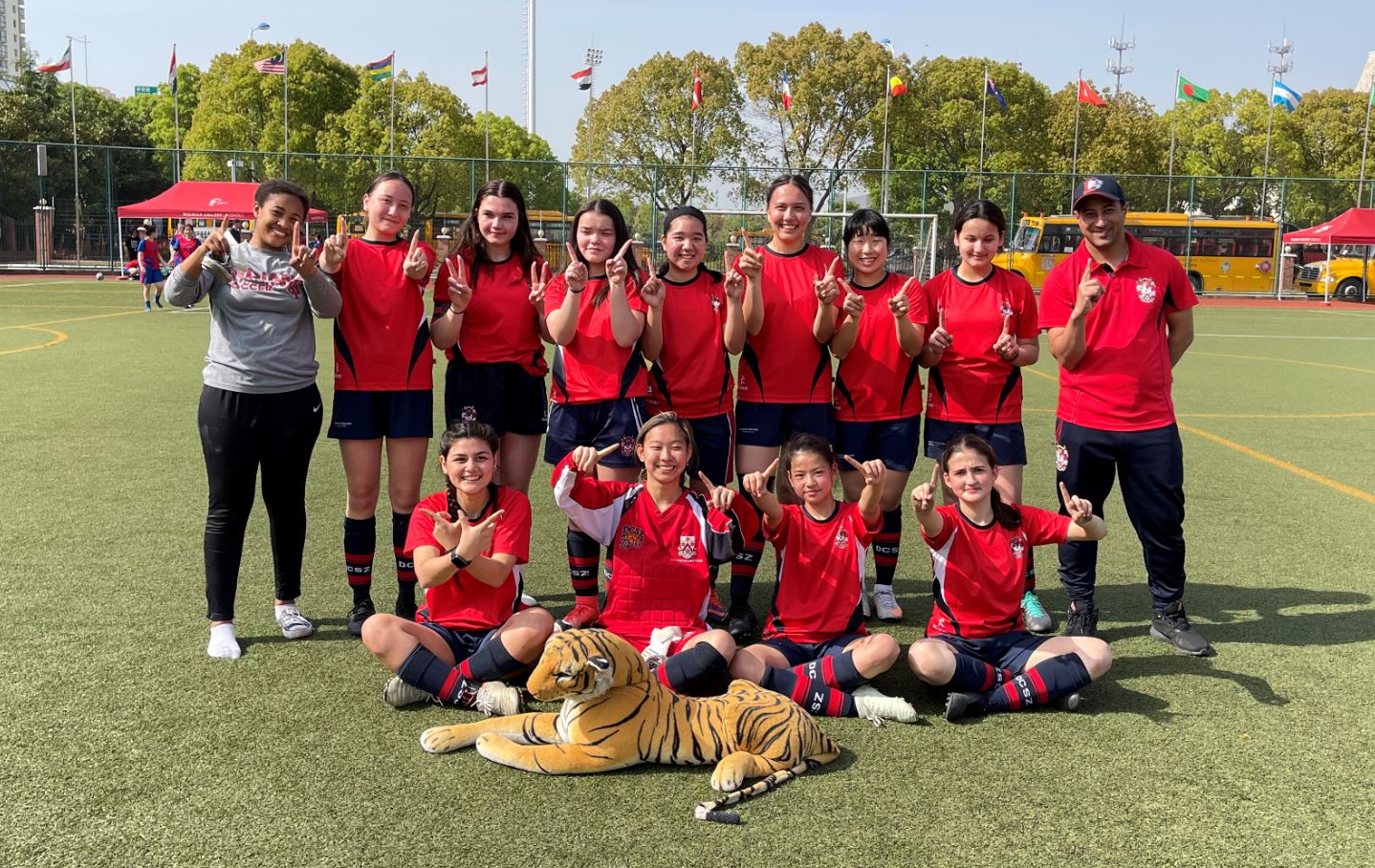 A special mention to Kiana who played in her last tournament for DCSZ as a Year 13 member. She will now go to focus on her exams, but a huge thank you for her continued commitment to the football team over the years and we wish her the very best of luck for the future.
Team
Lisa L
Caylina G
Catherine N
Annie N
Luna C
Kiana D
Miyu T
Sarah P
Lara T
Doralice C
Edna L