Crawling out of my shell - the road to Berklee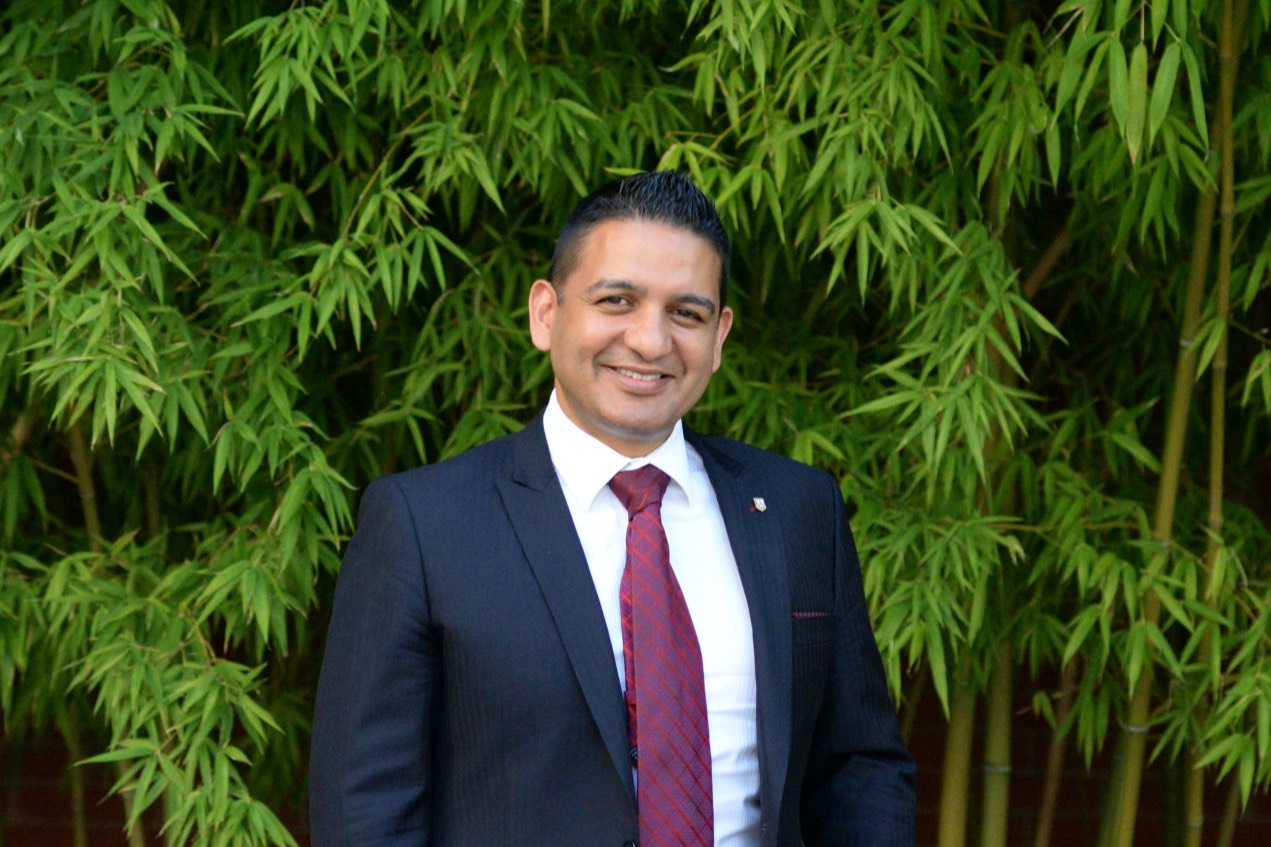 I am delighted to be starting as Headmaster of Dulwich College Suzhou and have the honour to launch the Alumni Series in light of our 15-year anniversary. The alumni stories, their journeys show us the impact of our Dulwich education, with their evolving unique lives, their achievements and insights.They inspire our current students and make us all proud of how they continue to be life-long learners, leaders and servants in developing their own families, social passions and professional areas. Please see the first alumni series article, the story from Remy Kuo, one of our founding students.
- Mr David Massiah, Headmaster
Crawling out of my shell - the road to Berklee
My name is Remy and I was in Dulwich College Suzhou from 2007-2019 and I am one of the founding students. I'm currently studying Contemporary Writing and Production at Berklee College of Music in Boston (the music Berklee in snowy Massachusetts, not UC Berkeley in sunny California).
CRAWLING OUT OF MY SHELL
I used to be very shy when I was little – I was the synonym for "timid" and I would do anything to stay within my comfort zone, far away from petrifying activities like public speaking. I remember I would excuse myself to go to the bathroom whenever we had to give presentations in the hopes that the teacher would skip my turn (my plan would always fail). I enjoyed music but I had never joined any music activities in Junior School because I was scared of performing in front of an audience.I thought that becoming a performing musician was the only career path in music.I can now tell you with great confidence that that idea was very wrong – career paths in music also include music engineering, sound design, music therapy, songwriting, film scoring, and more.
I wouldn't be where I am today without a major character transformation when I was at DCSZ. Nobody knew I was interested in music until I finally joined choir when I was in Year 7. I added the string orchestra and taiko team to my collection in the next two years, and my confidence in performing grew in these group ensembles.
Very uncharacteristically, one day I decided to run for Student Council President with my best friend Bhavana. I don't remember what came over me that gave me the courage to run our campaign; we saw a poster in the library advertising for this role so we decided to go for it. The campaign speech was the largest public speaking event I've ever done in my life; I've had the leadership experiences of being Howard Vice Captain and Howard House Captain, but those were in front of a quarter of Senior School population. My involvement in music CCAs allowed me to meet many students in different year groups, which I think helped when it came to the voting process.
I realized I enjoyed leading a group of like-minded students who were passionate about the community and wanted to make a change, and being Student Council President also gave me practice via public speaking in weekly meetings and school assemblies.This experience strengthened my courage to fight for what I want and who I want to be.
CHOOSING MUSIC
The last two years of Senior School prepared me for college, and I had a long, tearful, tormenting dilemma between art and music when I had to pick classes for IB. I couldn't fathom giving up one for the other, and reason I finally chose music was because I thought that music was more difficult to learn on my own.
I'm very lucky to have Mr Jones as my music teacher during my last two years at Dulwich. He was helpful, knowledgeable, encouraging, witty, and very supportive of my musical endeavours. I learnt a lot about sequencing and music production from him, which made me realize I could write music as a career instead of performing. We also had Berklee alumni bands come visit us and talk to us about studying music in college – that's when I decided that Berklee was my dream school. I know that studying music will require me to be out of my shell constantly, but I wanted to create and produce music, and I wasn't going to let my fear get in the way this time.
Making music is very difficult; music requires you to be vulnerable and show your vulnerability to the world, it requires you to persevere when you are running dry on inspiration, it requires you to fight the self-doubt is constantly lurking at the back of your mind, it requires you to focus on yourself instead of comparing yourself to others and their achievements, it requires you to believe in yourself and what you do.
Honestly, choosing music was probably the scariest decision of my life because I don't know where it will lead me and I struggle with a lot of those aforementioned requirements; but to a large degree, even if I haven't come to terms with it, I believe in myself and I think I can do something cool here!
I really do believe that finding something you love is the most important thing – you are living your life for yourself and you will spend the most time with yourself, so you should study what you want to study. Scholarships are really helpful as well, so you should apply to as many scholarship opportunities as you can.
TIPS FOR UNI
Students at DCSZ, you have the privilege of growing in a diverse community with friends and teachers from all over the world; this makes you more open-minded and accepting of people who are different from you. There is a lot of conflict in this world, and I think that wanting to learn new things and understand our differences will greatly enhance not only your life but also the lives of the people around you. Being open-minded is truly your greatest asset!
DCSZ is a cozy, tight-knit community and it's fun going to school in a familiar environment where you know a lot of people, but college is the complete opposite. It can be very intimidating at first in this new environment; in high school you are a big fish in a small pond, and in college you are a big fish in the ocean with fish that are bigger than you. As long as you are true to yourself and kind to yourself and others, people will be drawn to you and you will learn to differentiate those who are supportive and those who will try to bring you down.
At Berklee, there are students of all ages, races, ethnicities, sexual identities, and musical backgrounds; many people here are very supportive and accepting, which helps a lot because we are all here to learn.
Another thing that we have in common is being a third culture kid. I struggled a lot with my identity when I first came to Berklee because who I am is the result of three different cultures, and I didn't know how to introduce myself to other people. A lot of my friends here grew up in their home country, and I envied how they only needed to identify with one culture. I felt lost because I felt that I didn't truly belong with the Taiwanese kids or the Asian Americans because I didn't grow up in the same circumstances as them. I used to think it was a disadvantage to be from so many places that confused people whenever I introduced myself, but then I realized that my background makes me more interesting and I can create something with the best of three cultures.
MY DREAM
My dream job is to become an independent music artist and write and produce my own music. I work on my own music in my spare time and I'm also in a singer-songwriter-producer duo called WINK! with my friend Boba. I also freelance as an "artist for artists" – I design album art and make animated music videos for fellow musicians. I put my music on streaming platforms so you can search for my music under the name "Remy Kuo" if you wanna hear me sing or watch my animated music videos!