Celebrating Exceptional IGCSE Results at DCSZ
Celebrating Exceptional IGCSE Results at DCSZ
We are thrilled to announce the exceptional achievements of our students in this year's IGCSE examinations. The remarkable outcomes stand as a testament to the unwavering dedication, tireless efforts, and resolute commitment exhibited by our students, our faculty, and the unwavering support from their families.
69.3% of all the grades awarded were A*/A, and a fantastic 83.5% of the results were graded A*-B. Two students achieved A* in all of their exams, which is an extraordinary feat.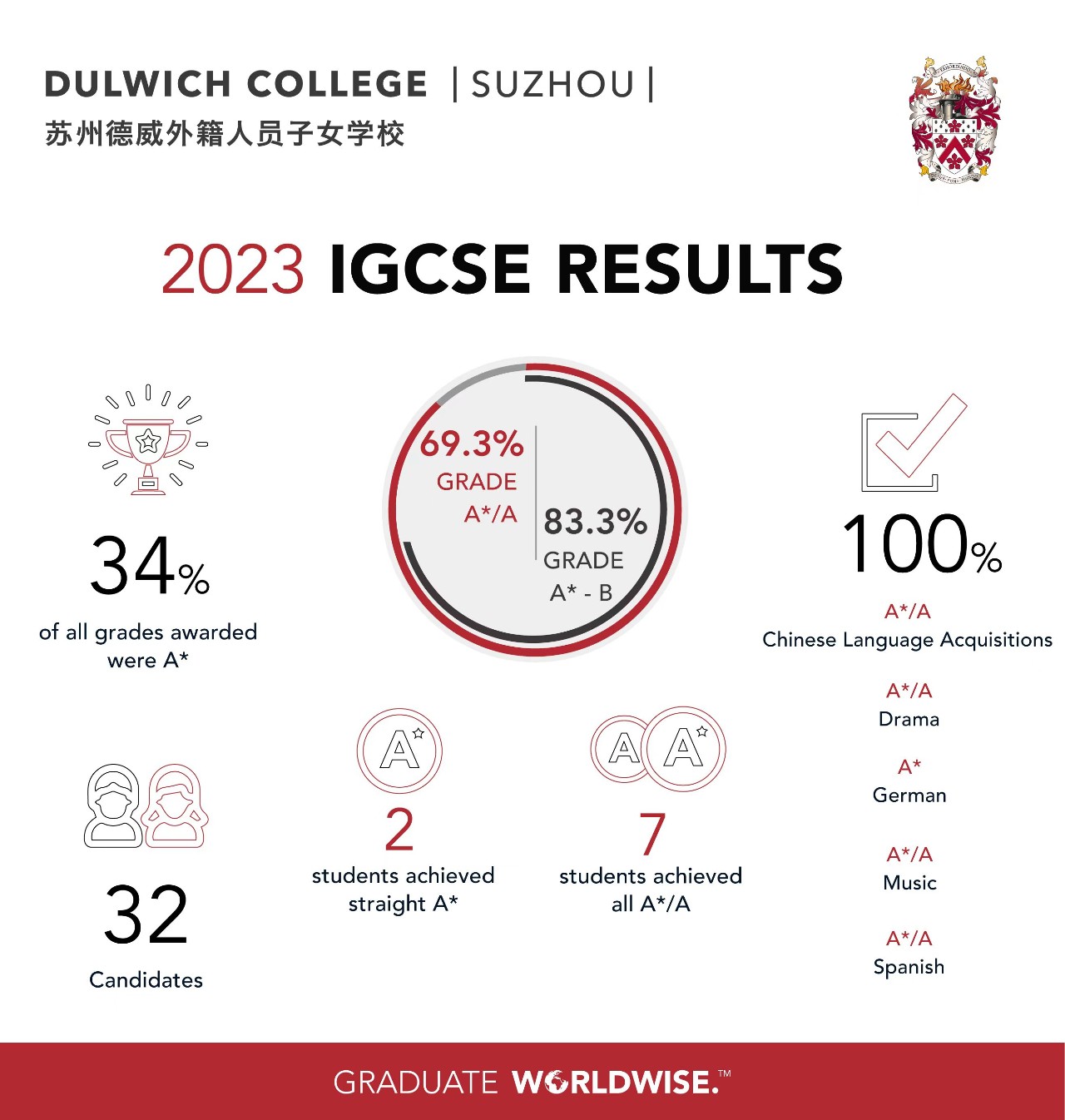 The students can be very rightly proud of these exceptional examination results. These once again clearly demonstrate DCSZ's commitment to providing academic excellence for all students. The Senior School teachers know that all students are capable of greatness, and we aim to help all individuals fulfill and even exceed their potential. - Dr Mark Jones, Head of Senior School
As these accomplished students prepare to embark on their IBDP journey, we take this moment to commemorate their exceptional triumphs and eagerly anticipate their continued success in Year 12 and beyond.
We extend our heartfelt congratulations once again to the Senior School students on their outstanding IGCSE results!